#ohpants! competition 1st WINNER!
Posted on
Congratulations Carrie Lou Talbot Ashley YOU are our 1st WINNER! We loved your #ohpants! #SOS #EMERGENCY story: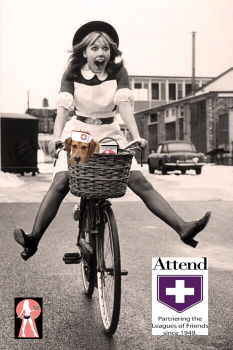 Carrie Lou Talbot-Ashby "Lol ohhh the worst day ever, when I desperately needed spares! I had gone swimming with my children, had fun, without not any cares! But afterwards you see, had an appointment with my GP, my eldest two kids waited outside, and my younger two came in with me. I had bad sciatic pain, deep in my leg and bot! It really was quite awful pain and I wasn't feeling that hot! The Doc was really lovely, and I'd known him all my life, I even knew his kids and even got along well with his wife, but this time was so different, he asked me to strip waist down, then I did remember, and I began to really frown, see, I'd worn my cossie to the pool, and forgotten to bring any underwear, so I was going 'commando'and I didn't have anything on 'down there!' The Doc was busy typing stuff up, and I was supposed to lie on the bed! He was going to help with the pain by manipulating my leg, but this would mean pure embarrassment, with me legs up in the air, wouldn't be so bad if I'd had pants but now I was really scared! My kids were playing with toys while I realised I must come clean, I blurted "I've got no pants on."and he said "Whatever do you mean?" Then I think he clocked it as he threw me a towel with an amused glance, so yep, that was the time that I truly thought #ohpants wink emoticon"